The EU Delegation to Ukraine has resumed its work in Kyiv.
"The EU is back in town," the EU Delegation posted on Twitter, Vigilant reports.
A photo of the Head of the EU Delegation, Matti Maasikas, raising the EU flag in front of a building in Kyiv has been published.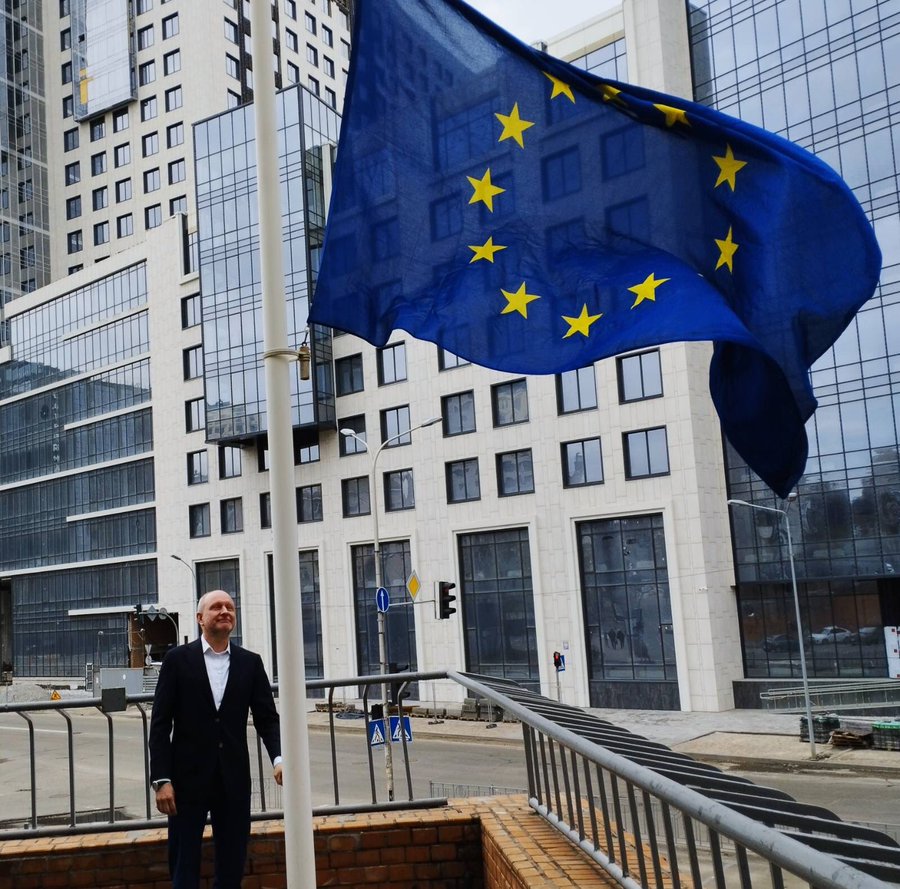 On April 8, during his visit to Kyiv, the EU High Representative for Foreign Affairs and Security Policy Josep Borrell announced the return of the EU Delegation to the capital of Ukraine.
A reminder that, on February 24, 2022, Russian President Vladimir Putin initiated a full-scale invasion of Ukraine, starting a war. Russian troops are shelling and destroying the key infrastructure facilities, launching missile and air strikes on residential areas in Ukrainian cities and villages, torturing and murdering civilians.