The European Union has warned that Russia's war against Ukraine is putting the world on the brink of a food crisis as the Ukrainian economy, based in large part on agriculture, collapses.
A day after the World Bank said that Ukraine's economy will shrink by nearly half this year, the EU's top diplomat said on April 11 that Russia's bombing of fields and the blocking of ports keeping ships from leaving with grain is sending shockwaves well beyond the country's borders at a time when the global economy is already struggling to recover from the coronavirus pandemic.
"They are causing scarcity. They are bombing Ukrainian cities and provoking hunger in the world. They are provoking hunger in our world," Josep Borrell told reporters after a meeting of EU foreign ministers in Luxembourg.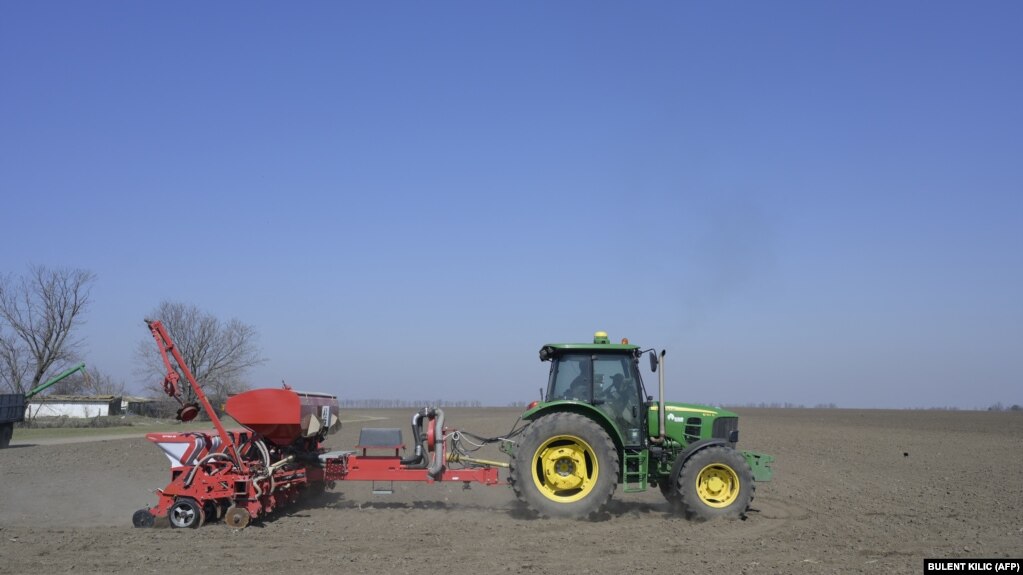 Borrell's warning adds to concerns raised by a World Bank report released on April 10 that said economic output in Ukraine is expected to contract by 45 percent, with the final extent of the country's economic decline ultimately depending on the "duration and intensity of the war."
"The Russian invasion is delivering a massive blow to Ukraine's economy and it has inflicted enormous damage to infrastructure," said Anna Bjerde, World Bank vice president for the Europe and Central Asia region.
Russia launched its war against Ukraine on February 24. Since then, it has been hit with waves of sanctions from the West, crippling its economy and isolating it from most of the world, both diplomatically and economically.
The World Bank forecasts that Russia's economy will contract by 11 percent this year due to the crushing sanctions.
Russia has destroyed Mariupol, a key Ukrainian port on the Sea of Azov, and severely damaged other major cities, including Kharkiv, the second-largest by population.
It has also bombed airports and rail lines while many bridges have been blown up, compounding the long-term damage being inflicted on Ukraine's economy.
Meanwhile, more than 10 million Ukrainians, or nearly a quarter of the population, are believed to have left their homes to escape the fighting, including more than 4 million who have sought shelter in other countries.
"The war is causing severe damage to the economies of Ukraine and the rest of emerging and developing Europe and Central Asia, but the impacts are reverberating far beyond the region to every corner of the globe. The poorest and most vulnerable will be hit hardest," Bjerde said, noting that Russia and Ukraine combined supply over 25 percent of world wheat exports.
"Countries in the region were already bracing for a sharp slowdown in 2022 due to a global deceleration in growth and trade, continued COVID-19 disruptions, inflationary pressures, debt sustainability concerns, and rising interest rates. The war in Ukraine has compounded these challenges, with the economic impacts being felt through multiple channels, including commodity and financial markets, trade and migration links, remittances, and investor confidence," she added.