Britain has announced new sanctions against scores of Russians, including family members of Russian oligarchs and the wife of Foreign Minister Sergei Lavrov. They also target the leaders of two separatist regions in Ukraine.
A total of 206 Russian individuals, including the 178 "separatists," six oligarchs, close associates and employees, and an additional 22 individuals were put on the sanctions list through an "urgent procedure," the British Foreign Office said in a statement on April 13.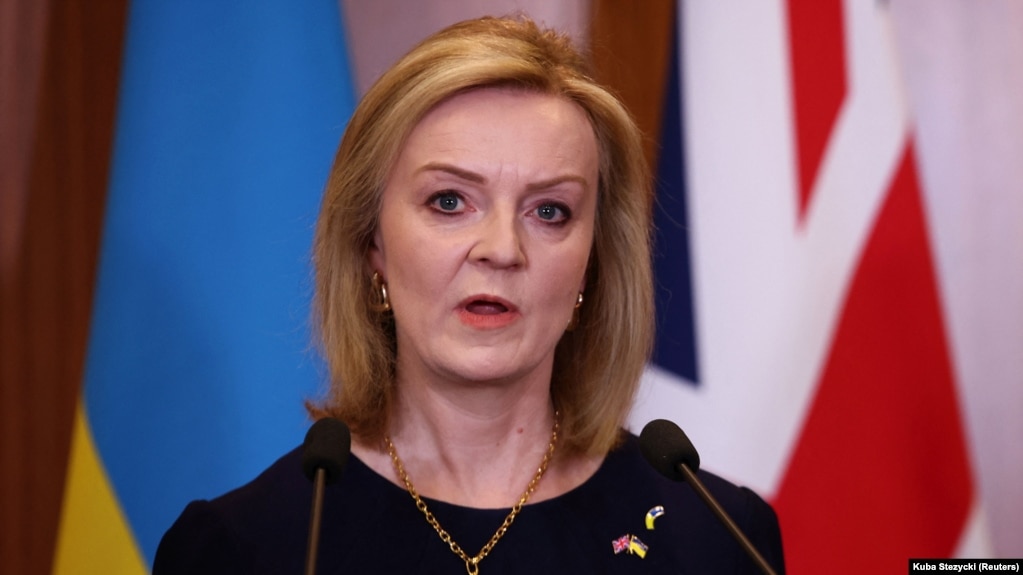 The list included Aleksandr Ananchenko and Sergei Kozlov, which the office described as the "self-styled prime minister and chair of government of the so-called Donetsk and Luhansk People's Republics" — territories of Ukraine recognized by Russia as independent and controlled by Moscow-backed separatists.
The sanctions were also broadened to include Russian businessmen Pavel Ezubov, a cousin of Russian billionaire Oleg Deripaska, and Nigina Zairova, the executive assistant to banker Mikhail Fridman.

Maria Lavrova, the Russian foreign minister's wife, was also subjected to a travel ban and asset freeze.
"In the wake of horrific rocket attacks on civilians in Eastern Ukraine, we are today sanctioning those who prop up the illegal breakaway regions and are complicit in atrocities against the Ukrainian people," British Foreign Secretary Liz Truss said.

The United States, the United Kingdom., the European Union, and many of their allies have imposed crippling sanctions on Moscow since it invaded Ukraine on February 24.

As evidence of atrocities mounts, sanctions have been tightened and broadened to push Russia toward the negotiating table

The British Foreign Office said in its statement that sanctions imposed on Russia "are having deep and damaging consequences for Putin's ability to wage war," and the office predicted that Russia was heading for its deepest recession since the collapse of the Soviet Union with almost $360 billion, or 60 percent of its foreign currency reserves, currently frozen.