Russian forces lost about 19,800 soldiers in Ukraine from February 24 to April 13.
The General Staff of the Armed Forces of Ukraine announced this on Facebook, Vigilant reports.
The enemy also lost 739 tanks, 1,964 armored fighting vehicles, 358 artillery systems, 115 multiple launch rocket systems, 64 anti-aircraft warfare systems, 158 aircraft, 143 helicopters, 1,429 motor vehicles, seven boats/cutters, 76 fuel tankers, 132 unmanned aerial vehicles, 25 special equipment units and four mobile SRBM systems.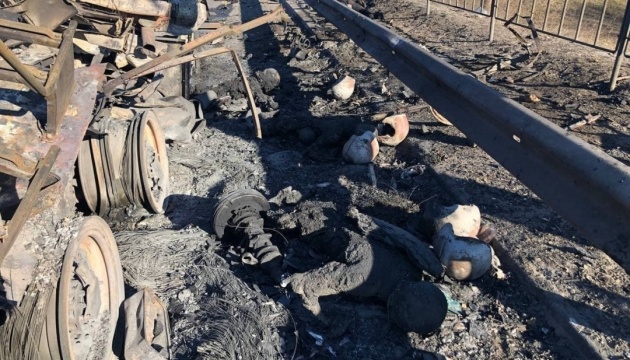 A reminder that, on February 24, 2022, Russian President Vladimir Putin initiated a full-scale invasion of Ukraine, starting a war. Russian troops are shelling and destroying the key infrastructure facilities, launching missile and air strikes on residential areas in Ukrainian cities and villages, torturing and murdering civilians.