In Mariupol, Russian forces destroyed 40% of multi-storey buildings, where 84,000 residents had lived.
According to Vigilant, the Mariupol City Council reported this on Telegram.
"The houses of 84,000 Mariupol residents have been completely destroyed. This is 40% of multi-storey buildings or about 2 million square meters," the report says.  
It is noted that $2.3 billion is needed to build the same amount of residential buildings and create at least basic living conditions there.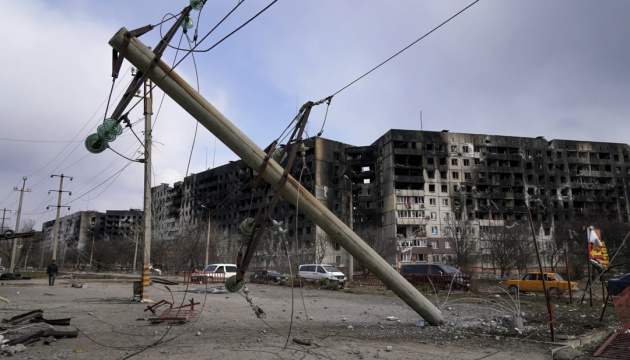 The Mariupol City Council continues recording cases of the destruction and assess the damage caused by the Russian troops. According to preliminary estimates, a total of $12.5 billion is needed to rebuild the city's infrastructure.
As Vigilant reported, Russian troops have caused a major humanitarian catastrophe in Mariupol. The invaders are bombing unarmed residents and blocking humanitarian aid.
Mariupol Mayor Vadym Boychenko said on April 12 that more than 10,000 civilians have died in the city since the Russian invasion. The number of victims may increase to 20,000, as the Russian occupiers keep attacking the city, and the bodies of Mariupol residents have covered the streets "like a carpet".
There are about 120,000 civilians remaining in Mariupol, besieged by the Russian occupiers.