Russia has said the flagship of its Black Sea Fleet was seriously damaged and its crew evacuated following an explosion that a Ukrainian official said was the result of a missile strike.
Russia's Defense Ministry said a fire on the Moskva missile cruiser caused ammunition to explode, the Interfax news agency reported.
It did not say what caused the fire, adding that it was under investigation.
But Maksym Marchenko, the governor of the Ukrainian region around the Black Sea port of Odesa, said the Moskva had been hit by two Ukrainian-made Neptune anti-ship cruise missiles.
"Neptune missiles guarding the Black Sea caused very serious damage," he wrote in a post on Telegram.
Ukrainian presidential adviser Oleksiy Arestovych said that "a surprise happened" with the Moskva.
"It burns strongly. Right now. And with this stormy sea, it is unknown whether they will be able to receive help," he said on YouTube. "We don't understand what happened."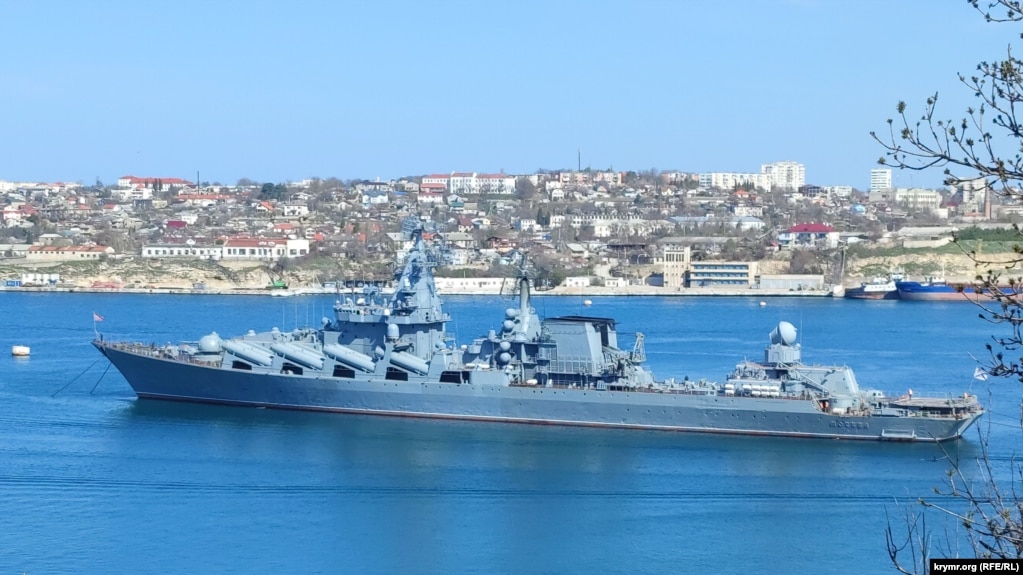 There was no immediate reaction from Ukraine's Defense Ministry.
The Moskva gained notoriety early in the war when it called on Ukrainian border troops defending the strategic Snake Island to surrender, only to be defiantly refused.
It was previously deployed in the Syria conflict, where it served as naval protection for the Russian forces' Hmeimim airbase.
The crew has been evacuated, the Russian Defense Ministry told state media, but "the ship was seriously damaged."
The Moskva is the second major ship known to have suffered serious damage since the start of Russia's war on Ukraine. Last month, Ukraine said it had destroyed a landing support ship, the Orsk, on the smaller Sea of Azov.