ST.PETERSBURG, Russia — A court in Russia's second-largest city, St. Petersburg, has sent artist Aleksandra Skochilenko to pretrial detention for using price tags in a city store to distribute information about Moscow's unprovoked invasion of Ukraine.
The court ruled on April 13 that Skochilenko, who was charged with discrediting the Russian Army, must stay in pretrial detention until at least May 31.
She is accused of replacing price tags in a supermarket with fragments of paper containing "knowingly false information about the use of the Russian armed forces" on March 31.
Skochilenko told the courtroom that her actions were about propagating peace, while at the hearing, people wanted to persuade her that she did something wrong.
"But seeing that so many people came to support me, I feel that [what I did] was not wrong, it was important," Skochilenko said.
A day earlier, police in St. Petersburg detained activist Andrei Macedonov, who also used price tags to send an anti-war message.
The use of price tags for anti-war messages has also been seen in recent days at several stores at Kazan, the capital of Russia's Republic of Tatarstan.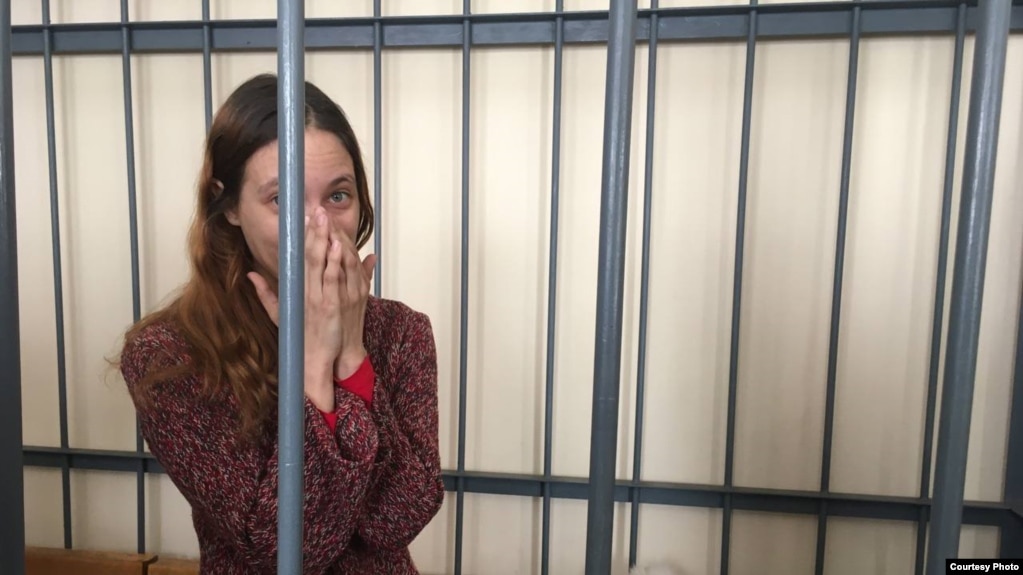 On March 5, President Vladimir Putin signed a law that calls for lengthy prison terms for distributing "deliberately false information" about Russian military operations as the Kremlin seeks to control the narrative about its war in Ukraine.
The law envisages sentences of up to 10 years in prison for individuals convicted of an offense, while the penalty for the distribution of "deliberately false information" about the Russian Army that leads to "serious consequences" is 15 years in prison.
It also makes it illegal "to make calls against the use of Russian troops to protect the interests of Russia" or "for discrediting such use" with a possible penalty of up to three years in prison. The same provision applies to calls for sanctions against Russia.