Finland's prime minister says Helsinki is moving toward a decision on applying to join NATO "within weeks" against the backdrop of Russia's unprovoked invasion of Ukraine.
"I think it will happen quite fast. Within weeks, not within months," Prime Minister Sanna Marin told reporters in Stockholm on April 13.
Marin's Swedish counterpart, Magdalena Andersson, also signaled a major policy shift for her Nordic nation as a result of Russia's invasion of Ukraine, saying at the same press conference that the current security situation would be discussed amid reports that Stockholm is also seeking to join the Western security alliance.
Andersson said the assessment of Sweden's security needs would be "thorough but quick."
One or both countries joining NATO would be a tectonic change for Europe's security, and an indication of just how rattled many European nations are by the Russian invasion.
Both Sweden and Finland have steadfastly neutral, though they have often cooperated or held joint exercises with NATO in the past.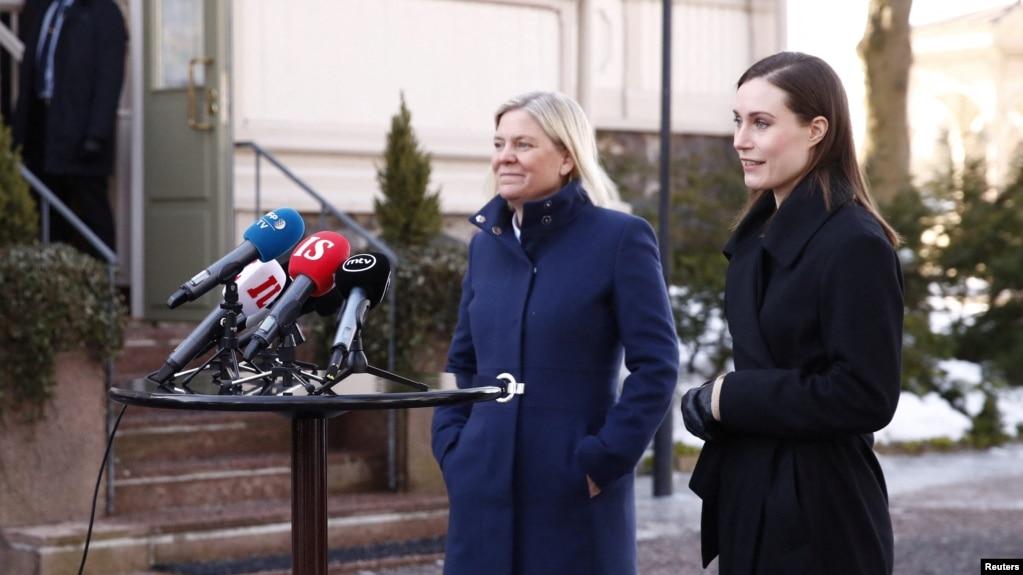 "The European security architecture has changed fundamentally as a result of the Russian invasion of Ukraine," Marin told reporters at a news conference.
The Svenska Dagbladet newspaper and other Swedish media reported earlier that Andersson and her political allies would formally seek NATO membership in June, when the alliance is set to hold its next summit. Andersson did not comment on the reports.
In Finland, which shares a 1,340-kilometer border with Russia, lawmakers are expected to hold a formal debate later this week after the release of a government-commissioned report on NATO membership.
Alexander Stubb, a former Finnish prime minister, has said he believes a membership application is "a foregone conclusion."
Even before Russia's February 24 invasion, public opinion in Finland was shifting toward supporting NATO membership.
Any membership bid must be accepted by all 30 NATO members, a process that could take four months to a year to complete.
Kremlin spokesman Dmitry Peskov has warned that Russia would take measures to "rebalance the situation" in the event of Finland joining the alliance.