Russia is trying to complete preparations for an offensive in eastern Ukraine by accumulating its air force units and troop management systems.
The General Staff of the Ukrainian Armed Forces said this in a statement on Facebook, Vigilant reports.
It is noted that the Russians are training additional units of the northern fleet and the 8th combined army of the southern military district of the Russian Armed Forces to conduct hostilities in Ukraine. In order to provide units with military equipment, measures are being taken to remove military equipment from long-term storage in warehouses.
The situation in the Volyn and Polissya directions remains unchanged. There is a movement of units of the 36th combined arms army of the eastern military district by rail from the Gomel region of the Republic of Belarus. The threat of missile strikes from the territory of Belarus on the objects of Ukraine remains.
In the Siverskyi direction, the enemy is regrouping units, accumulating them in the areas bordering Ukraine. From the territory of the Briansk and Kursk regions, there is a movement to the Belgorod and Voronezh regions of Russia.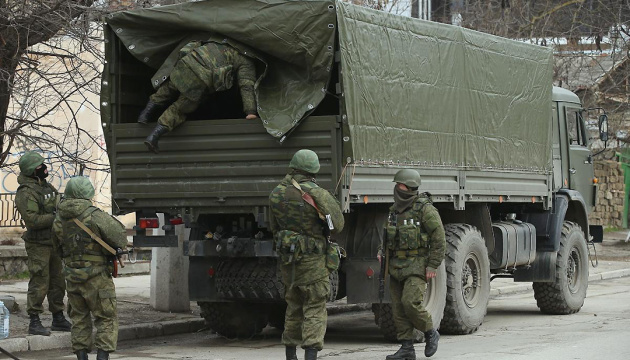 In the Slobozhanskyi direction, the Russian army is conducting reconnaissance of possible directions of offensive, increasing the system of reconnaissance and medical support. The Russians are also replenishing their reserves.
Partial siege and shelling of Kharkiv continues.
Russians continue building up forces in the areas of Sloviansk and Barvinkove settlements.
In the Donetsk direction, the Russian army, with the support of air force and artillery, continues offensive in certain directions. The main efforts are focused on establishing control over the settlements of Popasna, Rubizhne, Severodonetsk and Sloviansk.
The enemy tried to break through the Ukrainian defenses in the areas of Rubizhne, Novotoshkivske and Marinka, but was repelled by the Ukrainian army. Russian forces continued to launch air strikes on Mariupol.
The situation in the South Bug direction remained unchanged.