Greek authorities say they have seized a Russian oil tanker in the Aegean Sea as part of European Union sanctions imposed against Russia for its unprovoked invasion of Ukraine.
The Russian-flagged Pegas, with 19 Russian crew members on board, was seized on April 19 near the coastal city of Karystos on the southern coast of the island of Evia.
"It has been seized as part of EU sanctions," a shipping ministry official said.
The coast guard said the seizure order concerned the ship itself and not its cargo.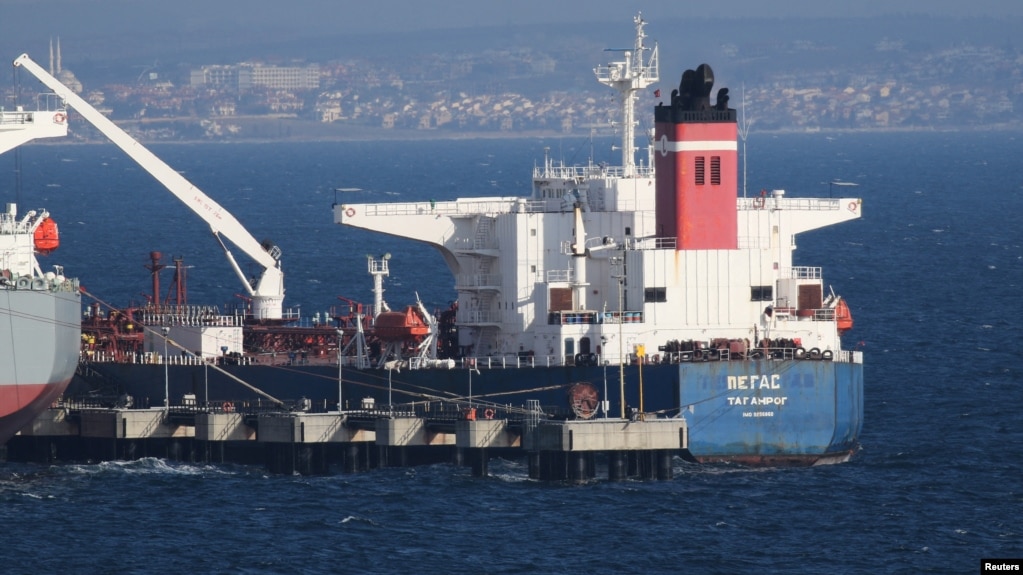 The vessel had experienced mechanical issues and was being escorted by a tug to the Peloponnese so that its cargo could be transferred to another ship. However, rough seas forced it to Karystos.
The European Union, of which Greece is a member, has adopted a wide range of sanctions against Moscow over its unprovoked invasion of Ukraine, designed to cripple the Russian economy and pressure President Vladimir Putin into ending the war against Ukraine.
The sanctions include import and export bans for a wide array of goods and a ban on access to EU ports by Russian-flagged ships.