Russia has issued a fresh ultimatum for Ukrainian defenders holed up in an industrial complex in the besieged port city of Mariupol to surrender as it stepped up its attacks on Ukraine's eastern regions and Western governments pledged to send heavy artillery and work to impose more sanctions on the aggressor.
"Russia's armed forces, based purely on humanitarian principles, again propose that the fighters of nationalist battalions and foreign mercenaries cease their military operations from 14:00 Moscow time on 20th April and lay down arms," the Russian Defense Ministry said.
The Ukrainian military said early on April 20 that Russian forces are continuing its assault on the Azovstal steelworks in Mariupol, where Ukrainian troops and civilians are said to be holding out.
A Ukrainian commander in Mariupol's besieged Azovstal power plant issued a desperate plea for help, saying his marines are "maybe facing our last days, if not hours."
"The enemy is outnumbering us 10 to one," said Serhiy Volyna from the 36th Separate Marine Brigade.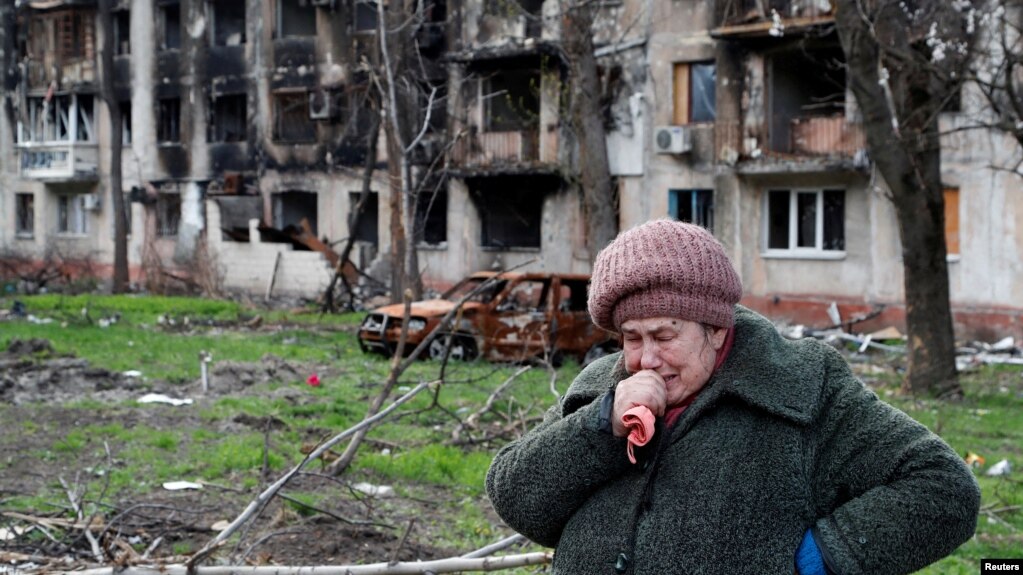 The capture of the port would give Russia a key city in the region as it looks for a land bridge between parts of eastern Ukraine already controlled by Russia-backed separatists and Crimea, which Moscow illegally annexed in 2014.
Elsewhere, Ukrainian forces have repulsed 10 attacks by Russian forces in Donetsk and Luhansk over the past 24 hours, the Ukrainian military said.
Kyiv and Moscow have not held face-to-face talks since March 29. Each side blames the other for their breakdown.
"It is difficult to say when the next face-to-face round of negotiations will be possible because the Russians are seriously betting on the so-called 'second stage of the special operation,'" Ukrainian presidential adviser Mykhailo Podolyak said.