Ukrainians continue to resist in the besieged city of Mariupol, President Volodymyr Zelenskiy has said, contradicting Russia's claim that it had "liberated" the strategic Sea of Azov port after almost two months of intense shelling that has caused thousands of deaths and widespread destruction.
Russian President Vladimir Putin on April 21 claimed that Russian forces had "liberated" Mariupol and stopped short of ordering the storming of the Azovstal steel plant complex, where a few thousand Ukrainian soldiers are holed up together with thousands more civilians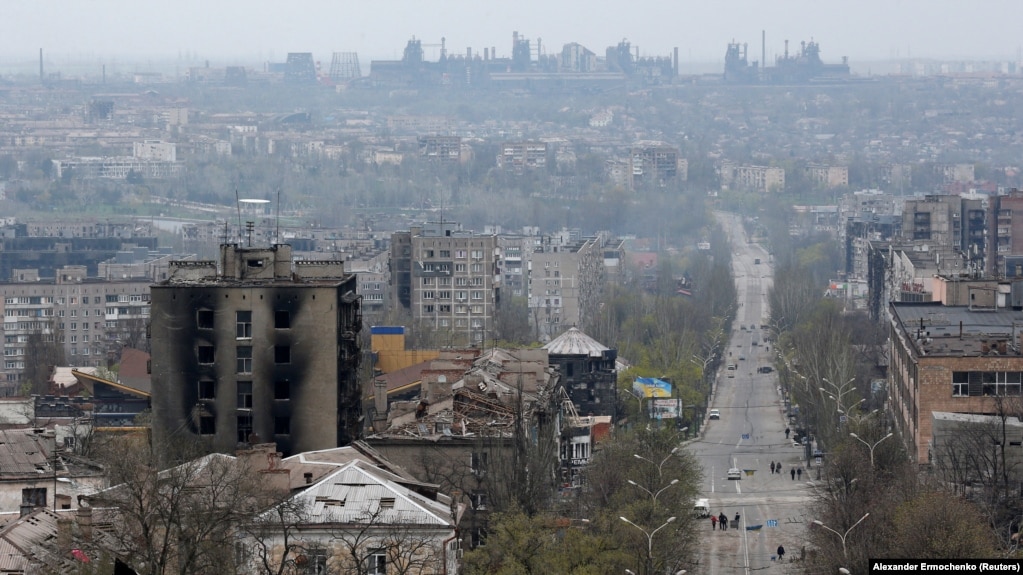 Putin instead ordered Russian forces to seal off Azovstal so tightly that "even a fly can't get out," arguing that "there is no need" to risk Russian troops' lives.
But Zelensky said on April 22 that the fighting continued.
"In the south and east of our country, the occupiers continue to do everything to have a reason to talk about at least some victories," he said in a video address.
"They can only delay the inevitable — the time when the invaders will have to leave our territory, in particular Mariupol, a city that continues to resist Russia, despite everything the occupiers say."
Mariupol's mayor on April 22 renewed an appeal for the "full evacuation" of the city. "We need only one thing — the full evacuation of the population. About 100,000 people remain in Mariupol," Mayor Vadym Boychenko said on national TV.