Since the beginning of the full-scale Russian invasion of Ukraine, 208 children were killed and 387 children were injured as of April 23.
"As of the morning of April 23, 2022, more than 595 children were affected in Ukraine as a result of Russia's full-scale armed invasion of our state. The official death toll remained unchanged over the past two days – 208 children. The number of those injured rose to 387," the Prosecutor General's Office posted on Telegram.
As noted, these figures are not final as work is underway to establish the data in the areas of active hostilities, in the temporarily occupied and liberated territories.
According to juvenile prosecutors' data, most children were killed or injured in Donetsk region – 120, Kyiv region – 113, Kharkiv region – 91, Chernihiv region – 66, Kherson region – 44, Mykolayiv region – 41, Luhansk region – 37, Zaporizhzhia region – 25, Sumy region – 17, Kyiv city – 16, Zhytomyr region – 15.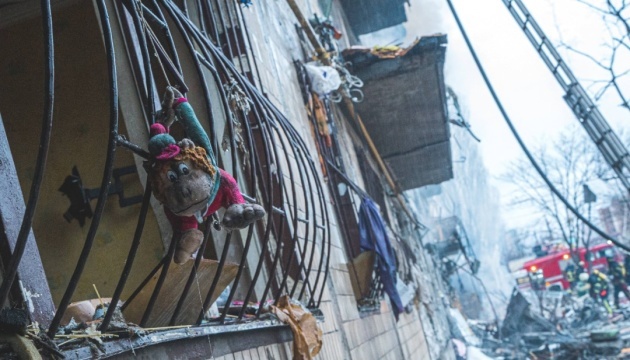 On April 20, a 5-year-old child was injured in aggressors' shelling of civilian infrastructure facilities in Polohy district of Zaporizhzhia region.
A total of 1,500 educational establishments have been already damaged as a result of daily bombings and shelling of Ukrainian cities, towns, and villages by the Russian armed forces. At the same time, 102 of them are completely destroyed.
As of April 22, the Office of the United Nations High Commissioner for Human Rights (OHCHR) reports that 2,435 Ukrainians were killed and 2,946 more were injured as a result of a full-scale Russian invasion.