Russian President Vladimir Putin will meet with UN Secretary-General Antonio Guterres in Russia next week, the Kremlin and a UN spokesman said on April 22.
Kremlin spokesman Dmitry Peskov told the state news agency RIA Novosti that the meeting will take place on April 26, and that Guterres will meet first with Russian Foreign Minister Sergei Lavrov."
He will also be received by Russian President Vladimir Putin," Peskov added.
A UN spokesperson said Guterres hopes to talk about what can be done to bring peace to Ukraine.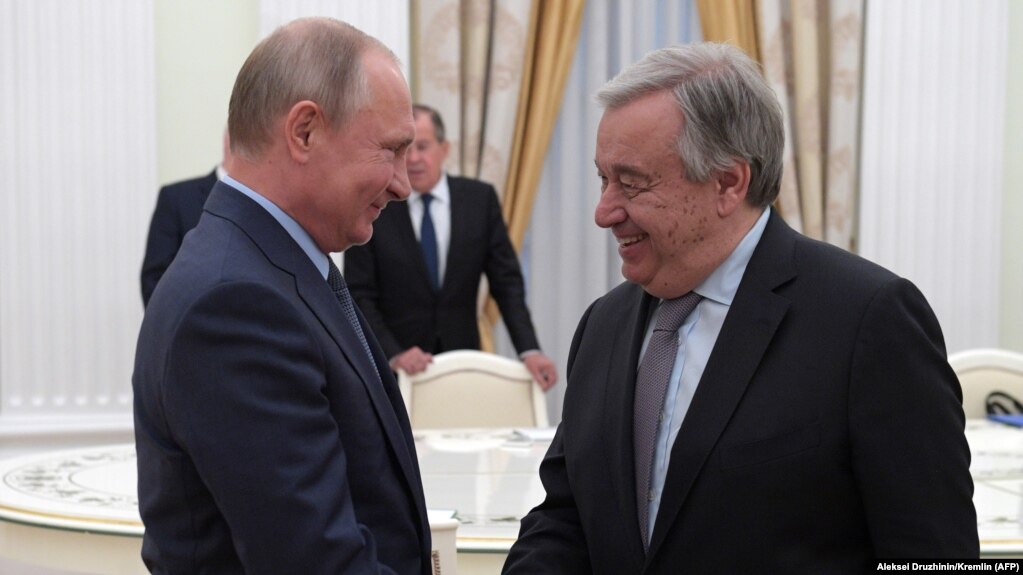 The meeting was announced after Russia's top diplomat said talks to end the fighting in Ukraine have "ground to a halt."
Lavrov said during a press conference that talks were at a standstill because a proposal Russia passed on to Ukrainian negotiators about five days ago "remains without a response."
The proposal was drawn up with Ukrainian comments taken into account, Lavrov said.
Vladimir Medinsky, Putin's aide and Russia's lead negotiator at the talks with Ukraine, confirmed reports that he held several lengthy conversations on April 22 with the head of the Ukrainian delegation.
He didn't offer any details as to what was discussed or if any progress was made.