United Nations Secretary-General Antonio Guterres will visit Ankara before heading to Moscow next week to meet Russian President Vladimir Putin and then to Ukraine for talks with President Volodymyr Zelenskiy, a statement said.
"The secretary-general will visit Ankara, Turkey, where, on April 25, he will be received by President Recep Tayyip Erdogan," the UN said late on April 23.
The UN aid chief, Martin Griffiths, said on April 18 that Turkey was a valuable host for humanitarian talks between Ukraine and Russia.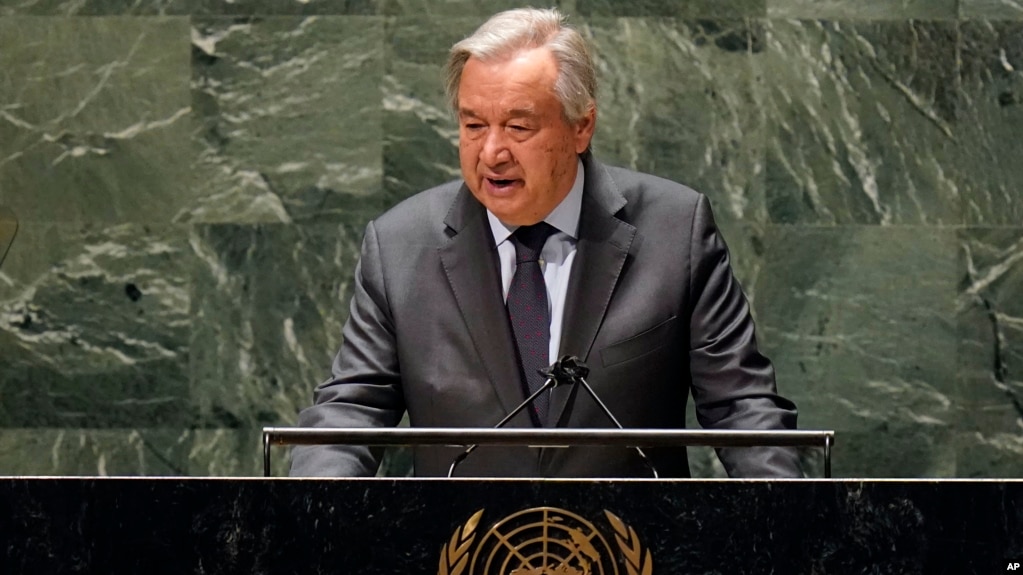 Guterres will then head to Moscow on April 26 to meet with Putin, hoping to discuss what can be done to bring peace to Ukraine. The visit will be followed by an April 28 trip to Kyiv where Guterres will meet Zelenskiy and Foreign Minister Dmytro Kuleba.
Zelenskiy on April 23 criticized Guterres's decision to head to Moscow before Kyiv, saying there was "no justice and no logic in this order."
"The war is in Ukraine, there are no bodies in the streets of Moscow. It would be logical to go first to Ukraine, to see the people there, the consequences of the occupation," Zelenskiy said.