The United States' top diplomat and defense chief are set to make their first wartime visits to Kyiv since Russia launched its unprovoked war on Ukraine two months ago, with fierce battles raging in the east of the country.
Russian forces tried to storm a steel plant sheltering soldiers and civilians in the southeastern Ukrainian city of Mariupol, and Ukrainian President Volodymyr Zelenskiy announced he would meet with U.S. Secretary of State Antony Blinken and U.S. Defense Secretary Lloyd Austin in the capital.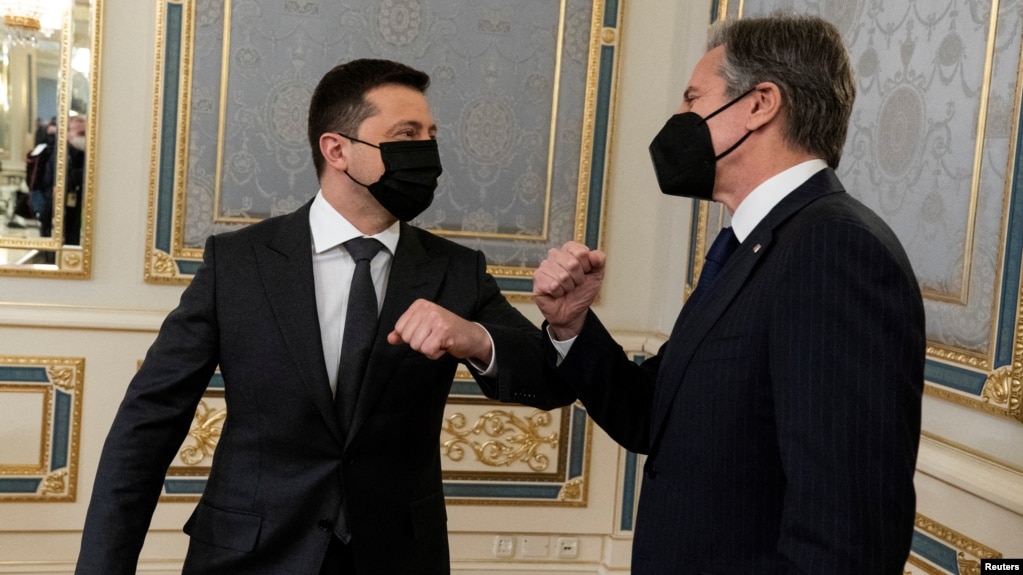 Zelenskiy said he expected results — "not just presents or some kind of cakes, we are expecting specific things and specific weapons."
If it takes place, the visit will mark the highest-profile arrival by U.S. officials following a series of visits by European leaders to war-ravaged Ukraine's capital.
The White House has not confirmed any travel plans for Blinken and Austin. The State Department and Pentagon declined to comment.
In his daily video address late on April 23 , Zelenskiy said he was preparing for "tomorrow's important talks with American partners."