It's currently impossible to unblock Mariupol through military means.
"These are our people and our cities, so we have a full moral right to unblock our cities through military means. And we have high hopes that we will be able to do that.
Are we ready now? No, we aren't. Don't trust anyone about military unblocking, we are not ready for that now. And, by the way, the guys who now defend this part of Mariupol – Azovstal – who are there now, are blocked there, the leaders, the commanders understand this very well," President of Ukraine Volodymyr Zelensky said at a press conference on April 23, a Vigilant correspondent reports.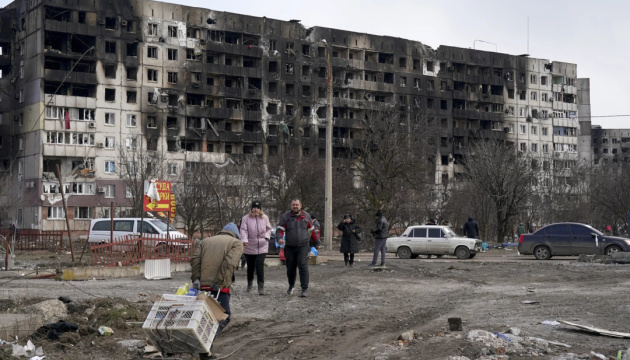 As reported, there are about 1,000 civilians and Ukrainian service members in the territory of the Azovstal plant in Mariupol, including about 500 wounded. Ukrainian authorities demand that the Russians must provide an urgent humanitarian corridor from the plant.
Mariupol experiences one of the biggest humanitarian catastrophes caused by Russia's aggression. The invaders bomb unarmed residents and block the delivery of humanitarian aid.
About 120,000 civilians remain in the blocked city.
Soldiers of the Azov Regiment, the Marines, and the motorized riflemen continue to defend Mariupol.