Russian troops have killed 215 children and injured 391 more in Ukraine since the start of the full-scale invasion.
"As of 08:00 on April 25, 2022, according to the unified register of pre-trial investigations and other sources that need confirmation, 215 children were killed and 391 children were injured since the Russian Federation invaded Ukraine," Ukrainian Parliament Commissioner for Human Rights Liudmyla Denisova posted on Telegram.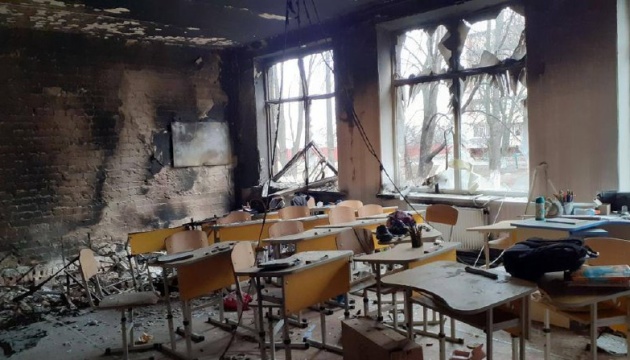 The actual number of killed and injured children cannot be determined as Russian troops continue conducting active hostilities in Ukrainian settlements, she noted.
As reported, girls aged 5 and 14 were killed in the enemy shelling of their house in Ocheretyn community of Donetsk region on April 24.
A reminder that, on February 24, 2022, Russian President Vladimir Putin initiated a full-scale invasion of Ukraine, starting a war. Russian troops are shelling and destroying the key infrastructure facilities, launching missile and air strikes on residential areas in Ukrainian cities and villages, torturing and murdering civilians.