London will not rest until Russian President Vladimir Putin fails, UK Foreign Secretary Elizabeth Truss has said.
According to Vigilant, she wrote this on her Twitter account.
"We are now entering the 3rd month of Putin's illegal war on Ukraine. Russia has perpetrated appalling atrocities including attacks on innocent civilians and children in Odesa and the siege of Mariupol. We will not rest until Putin fails and Ukraine prevails," the statement said.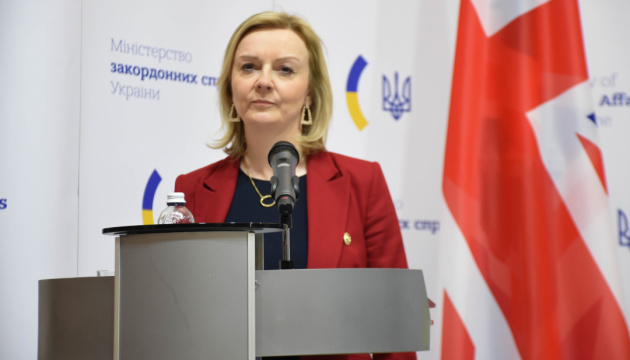 A reminder that, on February 24, 2022, Russian President Vladimir Putin initiated a full-scale invasion of Ukraine, starting a war. Russian troops are shelling and destroying the key infrastructure facilities, launching missile and air strikes on residential areas in Ukrainian cities and villages, torturing and murdering civilians.