Russia says it is expelling 40 German diplomats in retaliation for similar steps taken by Berlin against Moscow's foreign envoys over the Kremlin's unprovoked invasion of Ukraine.
The Russian Foreign Ministry said in a statement on April 25 that it had summoned German Ambassador to Russia Geza Andreas von Geyr to say Berlin's decision to expel 40 Russian diplomats was "an unfriendly move" and its justification "absolutely false."
Germany expected the move, Foreign Minister Annalena Baerbock said, but added that was "in no way justified."
The 40 Russian diplomats expelled three weeks ago "did not spend a day in diplomatic service during their stay in Germany," she said in a statement. "Rather, these people have worked systematically against our freedom and against the cohesion in our society for years."
Baerbock said their work also threatened people who sought protection in Germany, saying such behavior could no longer be tolerated.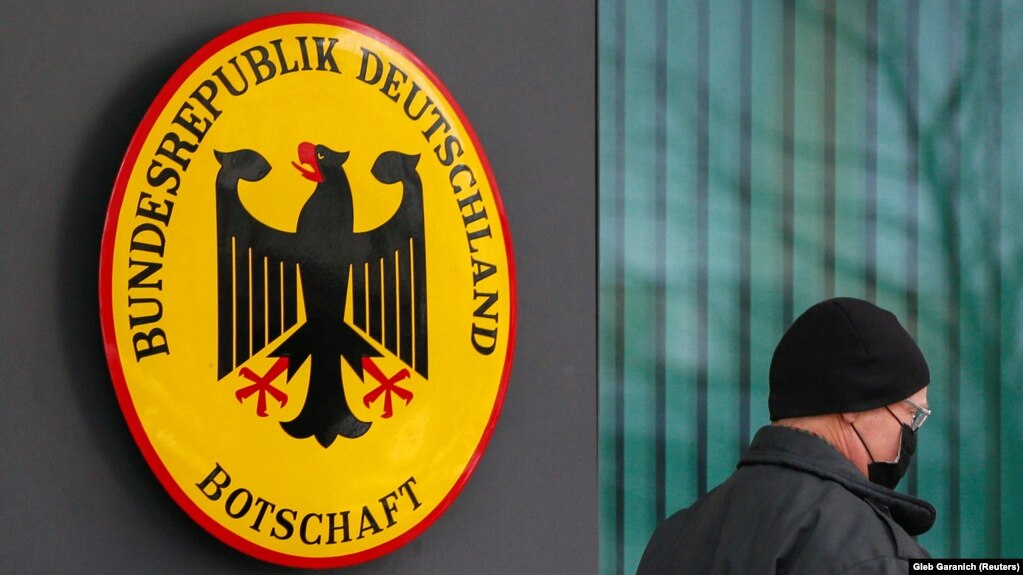 The diplomats being expelled from Russia "are not guilty of anything," she said, adding that they went to Russia committed to serve bilateral relations.
"With the expulsions conveyed today, Russia is therefore further harming itself," she said.
Germany on April 4 expelled 40 Russian diplomats in response to the "unbelievable brutality" the Kremlin had unleashed in Ukraine after launching a war on its neighbor on February 24, Baerbock said at the time.
European countries have expelled more than 300 Russian diplomatic staff since Moscow launched the invasion.
Russia has responded by expelling diplomats from the several European Union member-states.