U.S. Defense Secretary Lloyd Austin has expressed hope that Russian losses in Ukraine will prevent the Kremlin from repeating its aggression elsewhere, as Russian forces pressed ahead with their attacks in the east.
Austin, speaking after he and U.S. Secretary of State Antony Blinken visited Ukraine, told reporters that Washington wants to see "Russia weakened to the degree that it can't do the kinds of things that it has done in invading Ukraine," adding that Kyiv can still win the war if given the right support.

Austin and Blinken's visit, during which they announced an extra $700 million in military aid to Ukraine and other allies, marked the highest-level trip to Ukraine by U.S. officials since the invasion began over two months ago.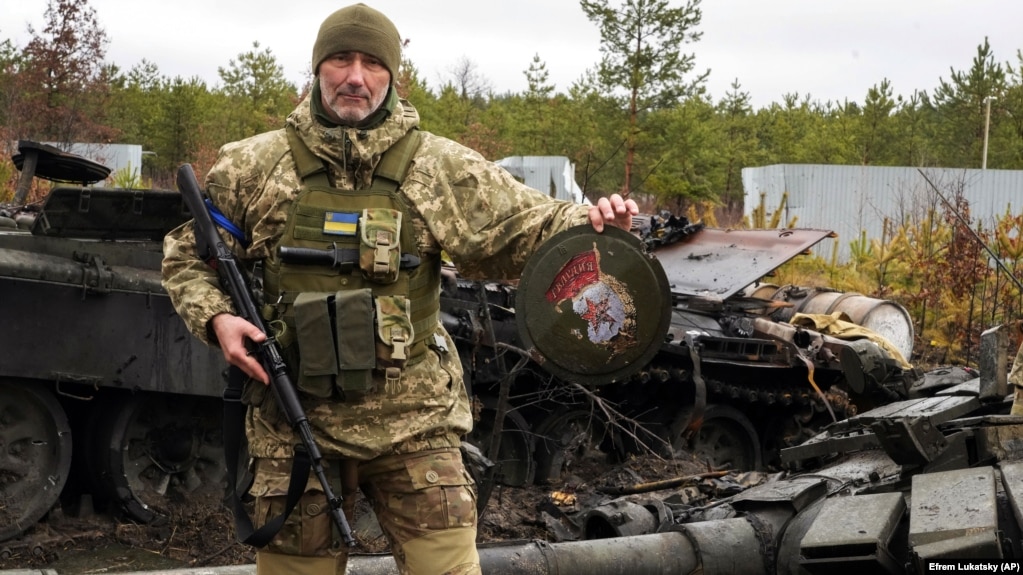 The United States has sent some $4 billion in military aid since President Joe Biden's term began last year, and already announced last week a new $800 million aid package.
In eastern Ukraine, the city of Kreminna, in the Luhansk region, has fallen to the Russians, the British Defense Ministry said on Twitter on April 26.
Street-to-street fighting had been going on for days in Kreminna, with civilian evacuations there made impossible by the war.
The British report said heavy fighting was under way in the south of the city of Izyum, as Russian forces try to advance toward the cities of Slovyansk and Kramatorsk in the Donetsk region.
"Ukrainian forces have been preparing defenses in Zaporizhzhya in preparation for a potential Russian attack from the south," it added in the regular bulletin, also saying that Russian troops were likely to attempt to encircle heavily fortified Ukrainian positions in the east.