UN Secretary-General Antonio Guterres is in Kyiv for talks with Ukraine's leadership as the country's defense minister warned that "extremely difficult weeks" lie ahead for Ukrainian defenders as Russia continues its large-scale offensive in the east.
Guterres arrived in Kyiv late on April 27 following talks with Russian President Vladimir Putin in Moscow.
"We will continue our work to expand humanitarian support and secure the evacuation of civilians from conflict zones," Guterres tweeted.


"The sooner this war ends, the better — for the sake of Ukraine, Russia, and the world," he said ahead of talks with Ukrainian President Volodymyr Zelenskiy.


Britain's Ministry of Defense warned early on April 28 that Russia's Black Sea Fleet retained the ability to strike Ukrainian and coastal targets.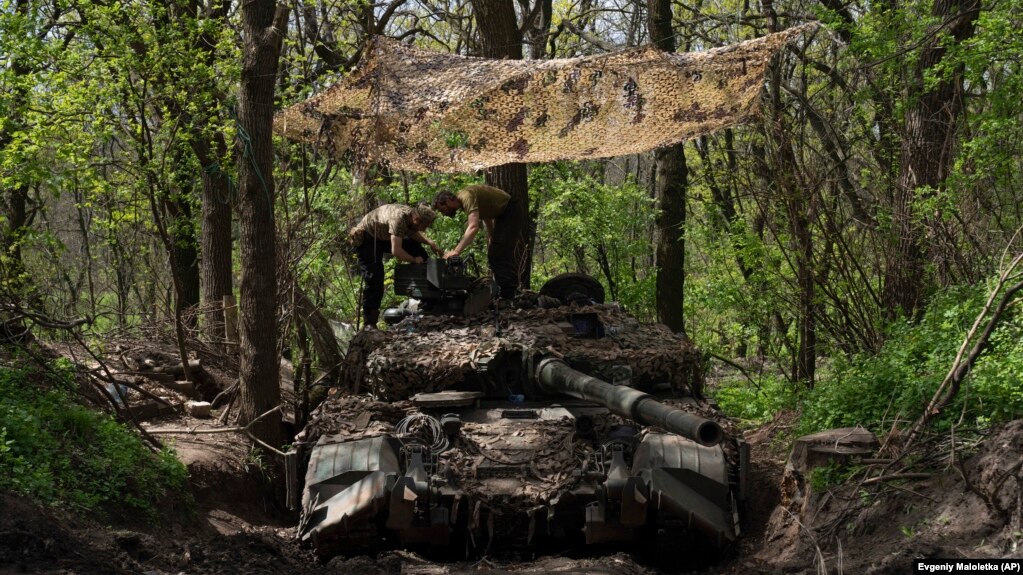 Despite losing the landing ship Saratov and the cruiser Moskva, Russia still has some 20 naval vessels, including submarines, in the Black Sea operational zone, the ministry said on Twitter.

In its daily intelligence report, the ministry said that Russia was temporarily unable to replace its lost vessels, as Turkey's Bosphorus Strait connecting the Black Sea with the Sea of Marmara and the Mediterranean "remains closed to all non-Turkish warships."

Ukrainian Defense Minister Oleksiy Reznikov warned on April 27 of major "destruction" in the east of the country, as Russia "will try to inflict as much pain as possible" on Ukraine in its ongoing offensive in the east.

Reznikov warned of "destruction and painful casualties" among Ukrainians as he and officials from about 40 countries met for a second day at the U.S. air base at Ramstein, Germany.


"This is a true coalition whose goal is not just to hold the Kremlin accountable, but to defeat Russian tyranny, to ensure the civilized world can win this war," Reznikov said on Facebook.


The Russian Defense Ministry said on April 26 that it had gained full control of the Kherson region, which lies in the area that would provide Russia that land link.