The former commander of U.S. and NATO forces in Europe has said Russia is "not in a good position" as the 2-month-old Ukraine war grinds on, but that its newer focus on the east of the country will make it "a different fight."
Retired Army General Curtis Michael Scaparrotti also argued that Russian President Vladimir Putin's ability to return "as a respectable leader on the world stage is done" and Russians will have to come to terms with the harm that's been done to them as a "nation among nations," including through sanctions and other punitive measures.
"Russia is vulnerable, I think, as a nation at this point," Scaparrotti told RFE/RL's Georgian Service in a recent interview, "and the sanctions certainly have impacted their national resources and their economy, et cetera."
A West Point graduate, the 66-year-old Scaparrotti has commanded troops in Iraq, Afghanistan, Africa, and Bosnia-Herzegovina, and has directed the U.S. Joint Chiefs of Staff, in addition to his transatlantic commands.
He encouraged Kyiv to avoid rushing into possible peace negotiations.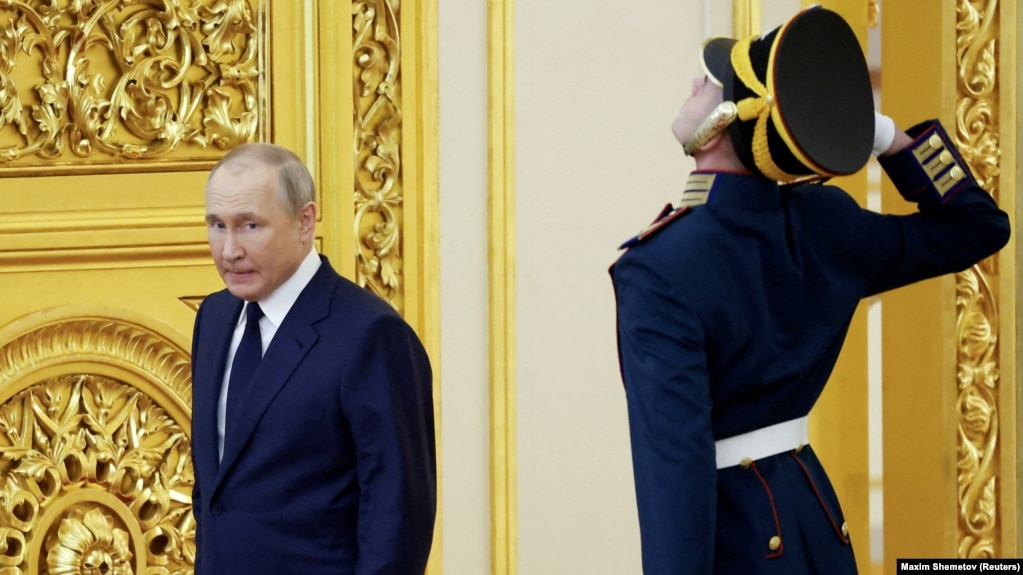 "I think Ukraine should not seek that until it's in a position of advantage, one that provides it a position to go into negotiations with the belief they can achieve what's acceptable to them as an outcome of this conflict," Scaparrotti said.
Responding to reports this week of Turkish efforts to set up a meeting between Putin and Ukrainian President Volodymyr Zelenskiy, Kyiv negotiator and presidential adviser Mykhaylo Podolyak said on April 27 that no such agreement had been reached.
Podolyak said "the time of a meeting of the two countries' presidents and the context of the meeting have not yet been determined," Reuters reported.
Scaparrotti predicted a "grinding and destructive battle" but said Russia's commitment of forces, its limited battlefield progress so far, and the international response all combine to temper presumptions that it can outlast its much smaller neighbor in a war of attrition.
"I think normally you'd say [time is on the side of] the larger country with the greater resources available — that being Russia. But Russia has committed a substantial portion of particularly their ground forces to this campaign, and they've not done well," Scaparrotti said, noting the Ukrainians' use of their "asymmetric systems."
He said Russia appeared to be reconstituting forces that were repelled in Kyiv and building up logistics and command-and-control under the Russians' recently promoted commander, General Aleksandr Dvornikov.
The Russians' limited use of firepower to prepare for an all-out assault on eastern Ukraine, including around where Russia-backed separatists have controlled swaths of territory for eight years, invites questions about the next part of their campaign, he said.