Ukrainian President Volodymyr Zelenskiy has been invited to attend the Group of 20 (G20) summit in November by host nation Indonesia.
President Joko Widodo said on April 29 that he had invited Zelenskiy to attend the summit, which Russian President Vladimir Putin has confirmed he will attend.
Widodo had been under pressure from Western countries to exclude Russia, a member of the G20, following its invasion of Ukraine, but Jakarta has argued it must remain "impartial."
Putin confirmed in a phone call with Widodo that he will attend the summit, to take place in Bali, the Indonesian leader said.
The United States responded to Indonesia's announcements by saying the world cannot deal with Russia as it did before the invasion.
"The United States continues to believe that it can't be business as usual with regards to Russia's participation with the international community or international institutions," State Department deputy spokeswoman Jalina Porter told reporters in response to a question about the invitation.
She did not comment on whether the United States would still attend.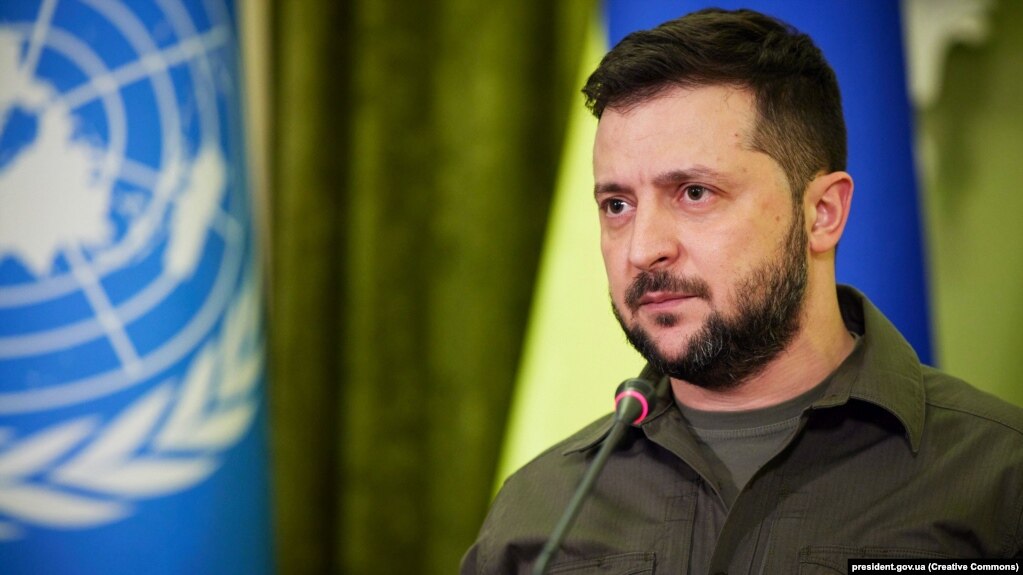 Indonesia, like most major emerging economies, has tried to maintain a neutral position on the war.
Widodo said Indonesia would not send weapons to Ukraine in response to a request from Zelenskiy, but offered humanitarian aid.
The war in Ukraine was again discussed when Widodo spoke by phone with Japanese Prime Minister Fumio Kishida.
The Indonesian president called for an immediate end to hostilities and stressed the need for a "peaceful solution."
Kishida agreed that the violence must end but used stronger language.
"An infringement on sovereignty and territorial integrity through the use of force and intimidation, as well as an attempt to unilaterally change the status quo by force, are unacceptable in any region," he said.