British Prime Minister Boris Johnson is scheduled to announce further military aid for Ukraine on May 3 in an address to the parliament in Kyiv — the first by a foreign leader since Moscow's unprovoked invasion — as evacuations from Mariupol stalled amid fresh Russian shelling a day after a group of evacuees left the besieged port city.
Johnson, who is set to hail Ukraine's resistance as its "finest hour" when he speaks to the legislature by video link, will also announce another 300 million pounds ($376 million) in military aid for Kyiv, his office said.
Britain has already sent military equipment, including missiles and missile launchers, to Ukraine. The new aid will consist of electronic warfare equipment, a battery radar system, GPS jamming equipment, and thousands of night vision devices.
In his speech, Johnson will refer to a 1940 address by World War II leader Winston Churchill as Britain faced Nazi Germany's aggression.
Johnson will say that "the British people showed such unity and resolve that we remember our time of greatest peril as our finest hour. This is Ukraine's finest hour, an epic chapter in your national story that will be remembered and recounted for generations to come."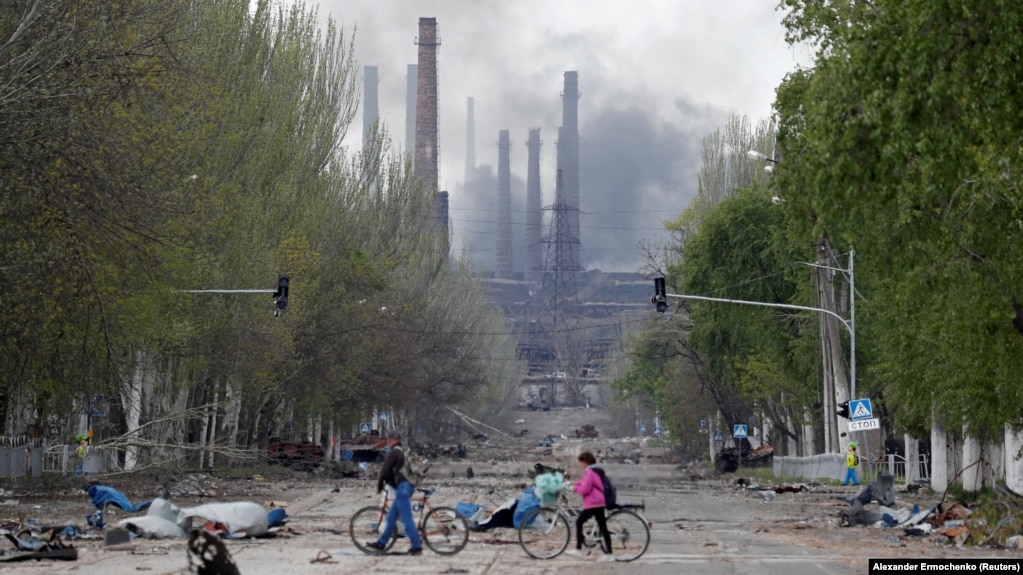 Meanwhile, the European Commission is set to propose a new package of measures, including an embargo on Russian oil, officials say.
The sanctions will also target the country's largest bank, Sberbank, which will be excluded from the global banking communications system SWIFT, unnamed diplomats said.
In Ukraine's southern port city of Mariupol, efforts for the evacuation of civilians stalled as Russia resumed its shelling of the Azovstal steel plant, where hundreds remain holed up a day after a first group left the underground bunkers.