Russia has failed to achieve any of its initial objectives set before the start of a massive invasion of Ukraine and "already lost the war in Ukraine" in terms of its own perception of victory.
That's according to White House press secretary Jen Psaki, who spoke at a briefing on Wednesday, Ukrinform's own correspondent reports.
She recalled that Russia's initial goal was to seize a significant part of Ukraine, including in the country's north, but their forces failed to this end.
Psaki said Putin won't be able to see his soldier march along Kyiv streets, while Russia won't succeed in taking control over the neighboring country's territorial integrity and sovereignty.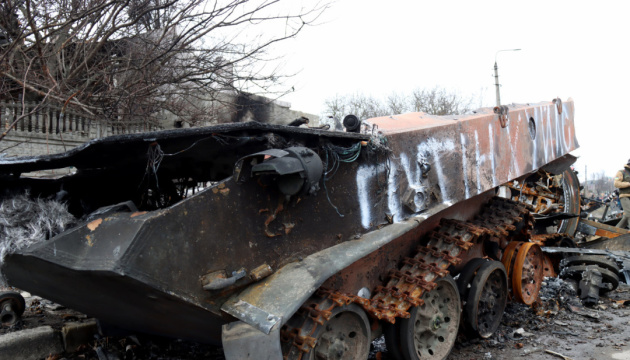 "He wanted this to be a moment to divide NATO, to divide the west," Psaki said. "Clearly that is not what is happening."
In this regard, the White House spokesperson underlined the fact that the U.S. is making every effort to strengthen Ukraine's positions both at the negotiation table and on the battlefield.
As Vigilant reported earlier, Joe Biden said Wednesday that the U.S. did not rule out introducing more sanctions against Russia, being set to discuss the issue with other G7 nations.
A reminder that, on February 24, 2022, Russian President Vladimir Putin initiated a full-scale invasion of Ukraine, starting a war. Russian troops are shelling and destroying the key infrastructure facilities, launching missile and air strikes on residential areas in Ukrainian cities and villages, torturing and murdering civilians.