From February 24 to May 8, Russian troops lost about 25,500 personnel in Ukraine. Over the past day, 400 Russians were eliminated.
The General Staff of the Armed Forces of Ukraine posted the update on Telegram.
Moreover, the Russians lost 1,130 tanks (eight destroyed over past day); 2,741 armored personnel vehicles (+28); 509 artillery systems and 179 MLRS (+7); 86 anti-aircraft systems (+2); 199 aircraft and 156 helicopters (+1); 1,961 vehicles and fuel tanks (+27); 12 ships / boats (+1); 360 UAVs of operational and tactical level (+19); 39 special equipment units (+1), and 92 cruise missiles (+2).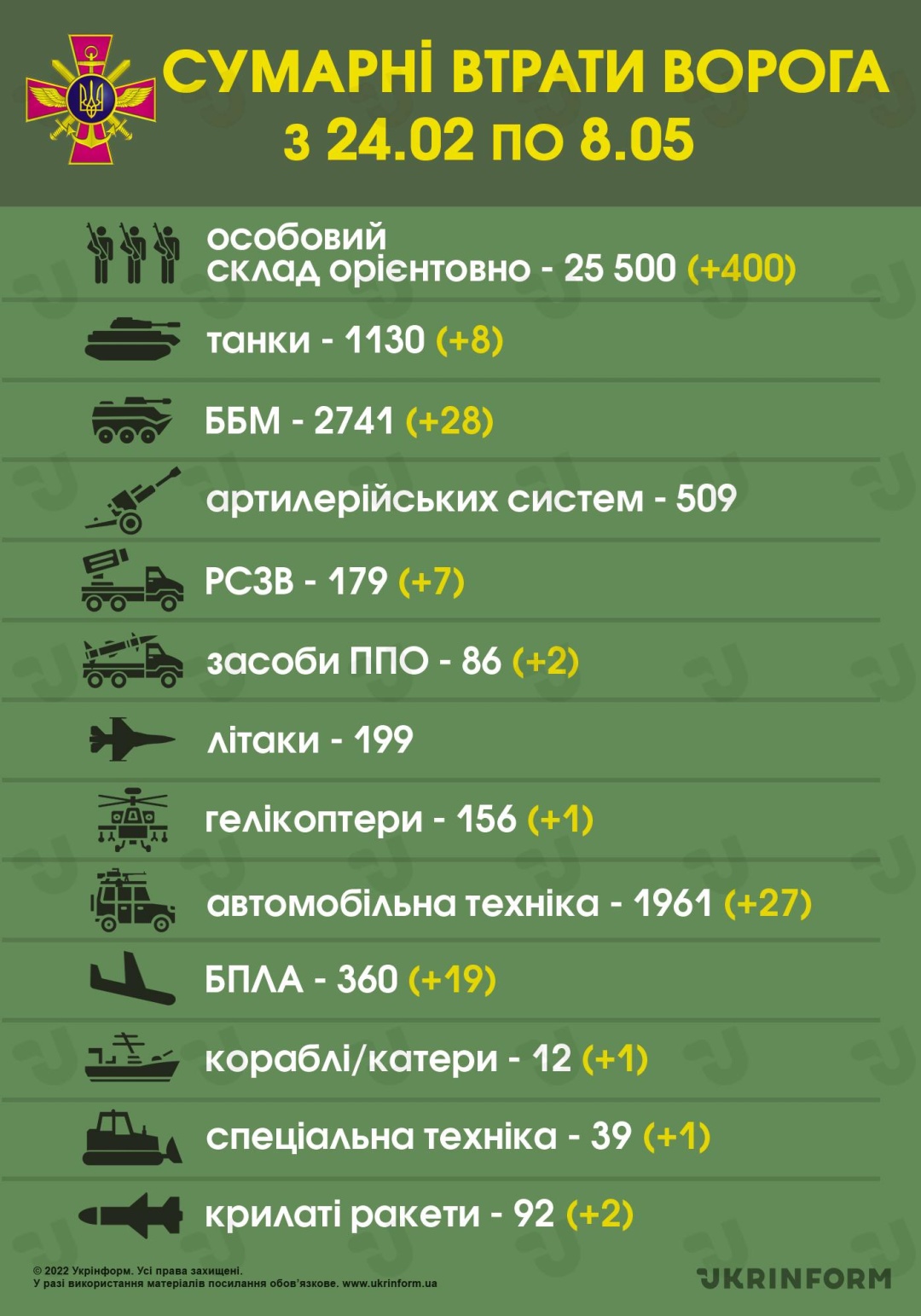 The General Staff notes that the data are being specified.
On February 24, Russian president Vladimir Putin announced a full-scale invasion of Ukraine. Russian troops shell and destroy infrastructure, massively fire on residential areas of Ukrainian cities, towns, and villages using artillery, MLRS, and ballistic missiles.