Ukraine's defenders killed about 30,000 Russian troops from February 24 to May 28, including 250 in the past day.
The General Staff of the Armed Forces of Ukraine said this on Facebook, Ukrinform reports.
The Ukrainian Armed Forces also destroyed 1,330 (+8) tanks, 3,258 (+12) armored fighting vehicles, 628 (+5) artillery pieces, 203 (+2) MLR systems, 93 (+0) air defense systems, 207 (+1) warplanes, 174 (+4) helicopters, 503 (+0) operational and tactical level UAVs, 116 (+1) cruise missiles, 13 (+0) warships/cutters, 2,226 (+0) other vehicles and tanker trucks, and 48 (+0) pieces of special equipment.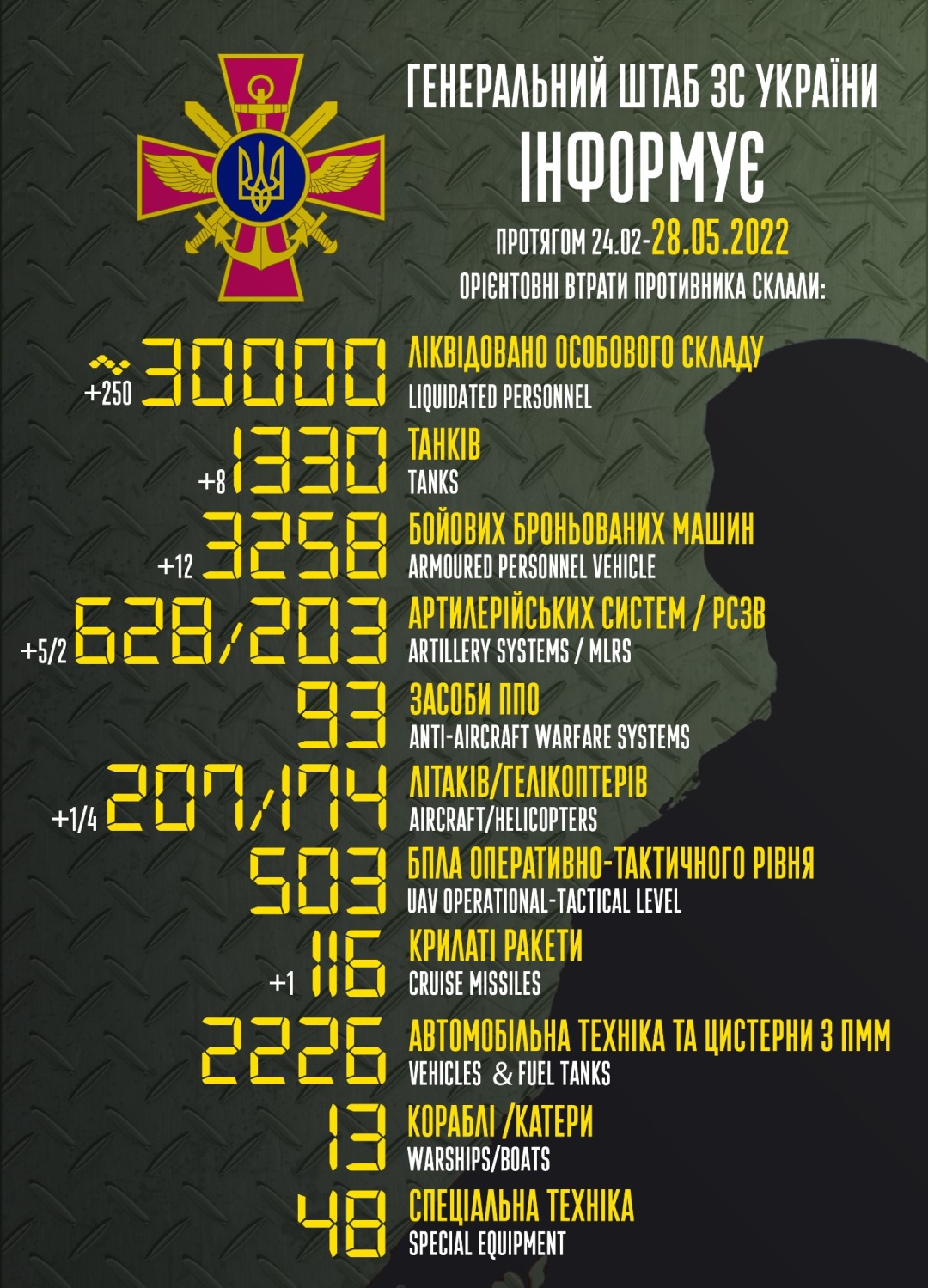 The enemy suffered the greatest losses over the past day in the Avdiivka and Kryvyi Rih direction, the General Staff said.
A reminder that, on February 24, 2022, Russian President Vladimir Putin initiated a full-scale invasion of Ukraine, starting a war. Russian troops are shelling and destroying the key infrastructure facilities, launching missile and air strikes on residential areas in Ukrainian cities and villages, torturing and murdering civilians.