From February 24 to June 3, the Armed Forces of Ukraine eliminated nearly 30,950 Russian servicemen, which is 100 more than reported on the previous day.
The update was published by the General Staff of Ukraine's Armed Forces on Facebook, Vigilant reports.
 Ukrainian troops also destroyed 1367 (+4) tanks, 3366 (+12) armored combat vehicles, 661 (+14) artillery systems, 207 MLRS, 95 air defense systems, 210 warplanes, 175 helicopters, 535 (+14) operational and tactical level UAVs, 121 (+1) cruise missiles, 13 warships/cutters, 2329 (+4) trucks and tankers, and 51 units of special equipment.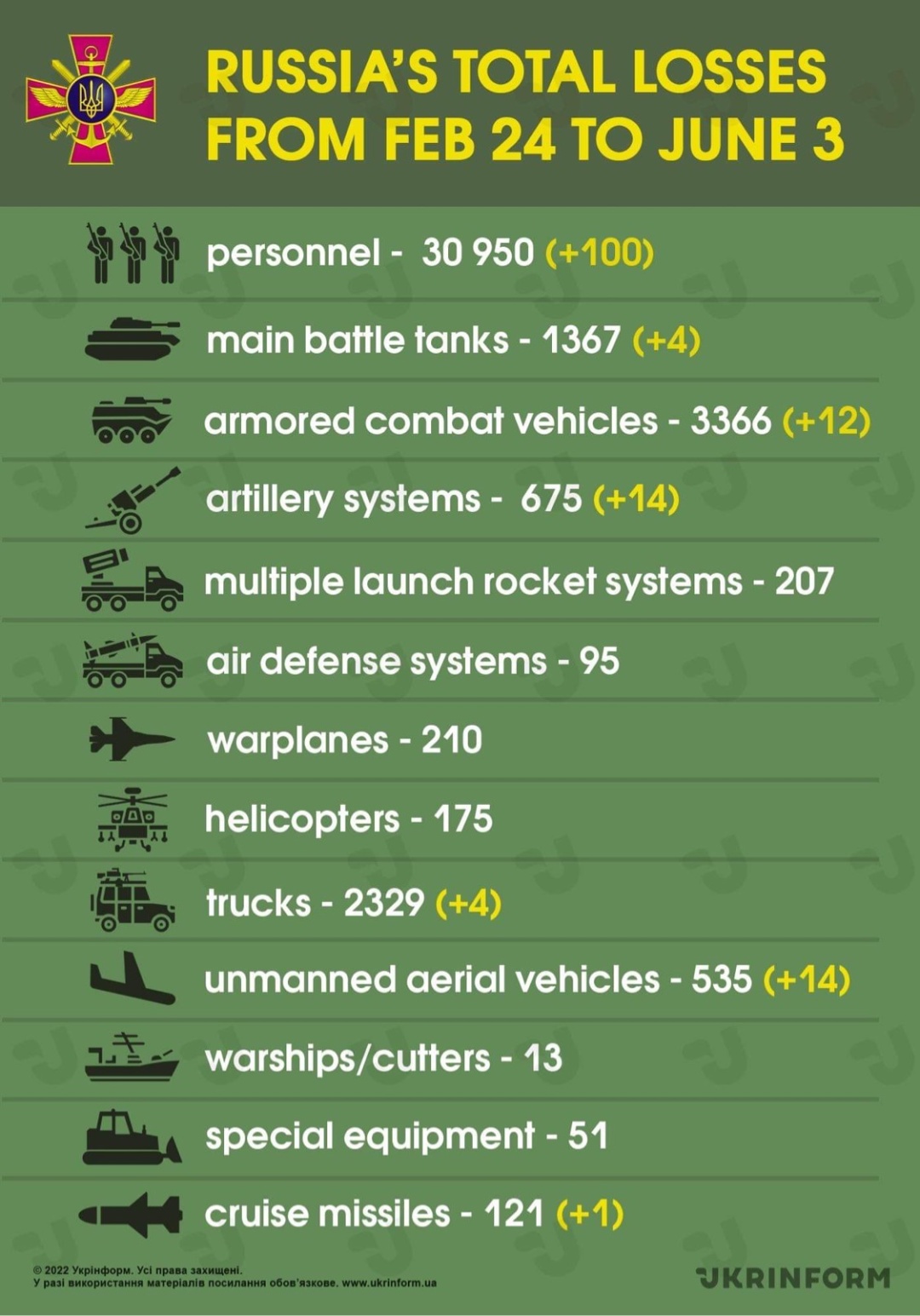 The enemy suffered the greatest losses over the past day in the Bakhmut direction.
A reminder that, on February 24, 2022, Russian President Vladimir Putin initiated a full-scale invasion of Ukraine, starting a war. Russian troops are shelling and destroying the key infrastructure facilities, launching missile and air strikes on residential areas in Ukrainian cities and villages, torturing and murdering civilians.