Pope Francis and European Commission President Ursula von der Leyen have met to discuss joint efforts to end the war in Ukraine.
That's according to Vatican News, Ukrinform reports.
According to the statement, the 20-minute conversation with the Pope on Friday, June 10, was devoted to the war in Ukraine and climate change.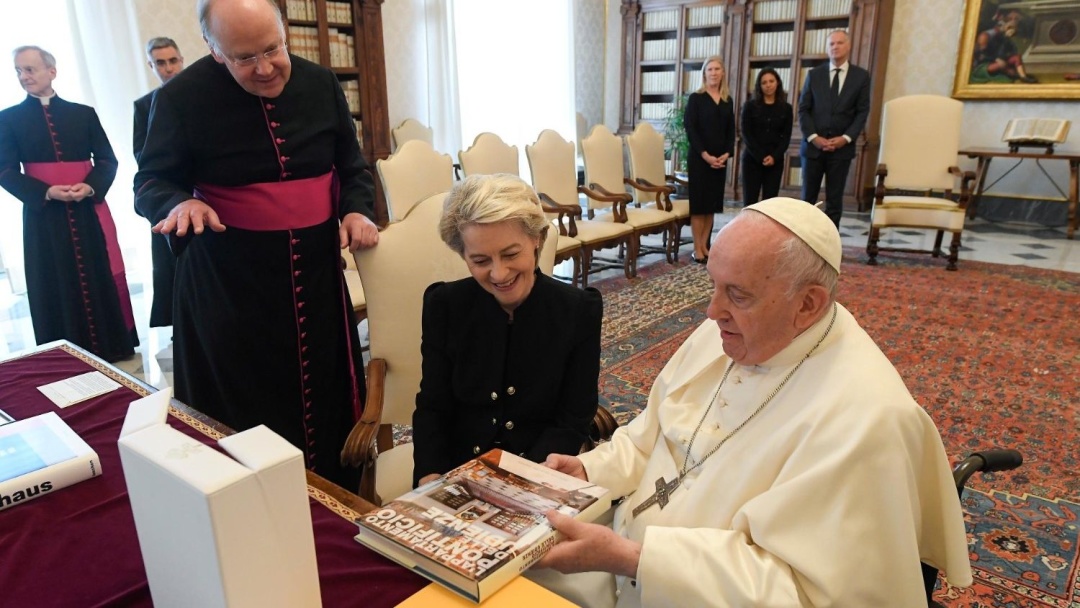 The Pope and the European Commission President "focused on the good bilateral relations and common commitment to work to bring the war in Ukraine to an end, dedicating particular attention to the humanitarian aspects and the food consequences of the continuation of the conflict."
Von der Leyen arrived in the Vatican to take part in the conference "Reconstructing the Future for People and Planet," hosted by the Pontifical Academy of Sciences and NGO Bauhaus Earth.