A protest rally entitled "The Last Day of Russia" has been held outside the building of the Russian Embassy in Kyiv.
According to an Ukrinform correspondent, several dozen citizens attended the event.
The participants in the rally placed a mourning wreath at the embassy and hung a banner on the fence with footprints and the inscription reading "The Last Day of Russia".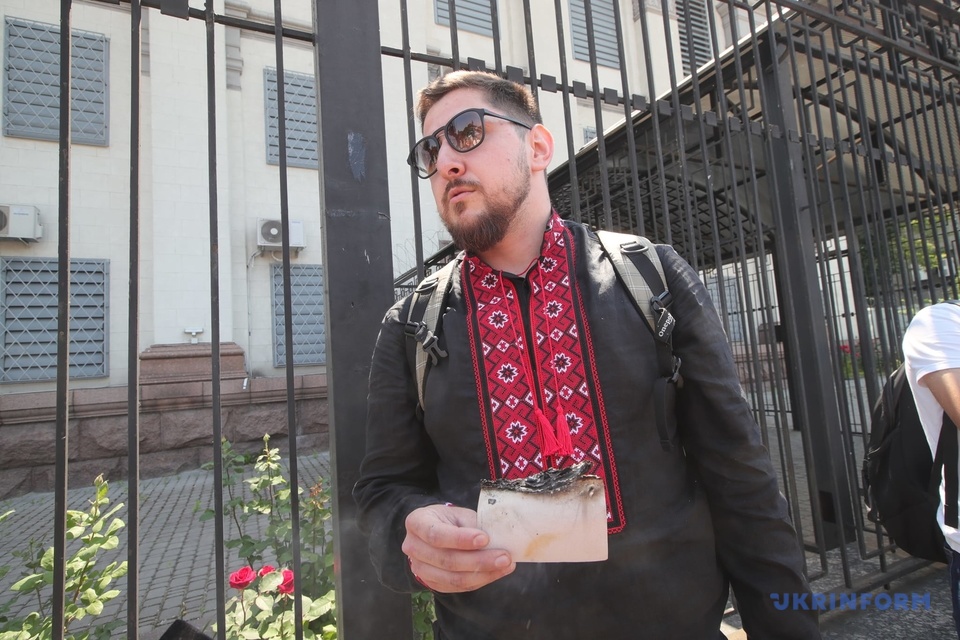 Russian citizens and political migrants took part in the event. One of them wore a traditional Ukrainian embroidered shirt and publicly burned his Russian passport. One Russian brought bullets from Russian troops collected in the occupied Kyiv region.
Every year on June 12, Russians celebrate Russia Day.