More than 90 percent of companies in Ukraine continue to do business in spite of the war. And far-sighted representatives of business are already thinking about post-war reconstruction, Anna Derevyanko told DW.
Executive director of the European Business Association (EBA) Anna Derevyanko in the interview to DW told how Ukrainians do business during the war, what problems they have to face and what plans to rebuild the country already exist.
Deutsche Welle: Ms. Derevyanko, recently Ukraine published its first investment index since the beginning of the full-scale Russian military invasion. The index is made every six months by the European Business Association. What were the main conclusions you drew from the survey of the heads of the companies that make up your association?
Anna Derevyanko: For the most part, business has been able to adapt to the new realities. Over 90 percent of companies have fully or partially restarted their work (most EBA members are foreign investors – Ed.). Second conclusion: companies are doing business in Ukraine responsibly and will try not to leave the country despite the war. The third important conclusion is that companies continue to pay their salaries no matter what.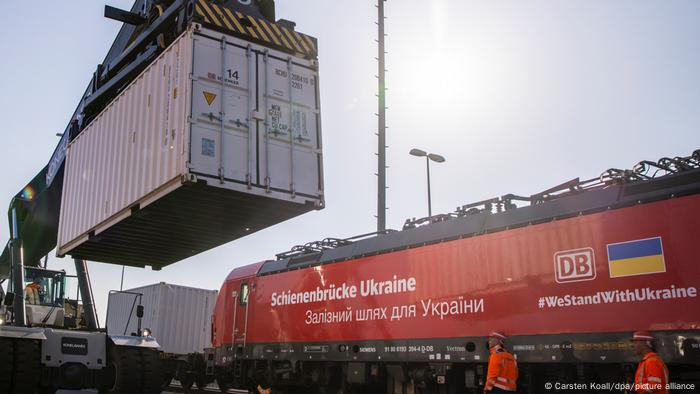 In most cases there are no significant reductions in wages or jobs, in some places companies even give extra pay if employees are forced to go abroad. In general, the list of problems, which business complains about, is quite stable. The only new thing is that war has come to the forefront. This is one of the key barriers for business. Among the challenges associated with the war, business singles out a decline in purchasing power in the domestic market and difficulties with logistics. But following the war on this list are problems that hindered business even before the war – corruption, which must be eradicated, and the improper work of the judicial system, which undermines the foundation of society's development.
We hope that huge funds from international partners will be invested in Ukraine's reconstruction after the war. This will give an opportunity for the strongest push in the development of the economy. In addition, great hopes are associated with the status of Ukraine as a candidate for accession to the EU. There is a hope that it will serve as a foundation for further reforms in the spheres where there are the biggest obstacles for business. This is corruption and improper work of the judicial branch of power. We feel that the war is changing society. There is a hope that after war in Ukraine there will be no tolerance to corruption. Membership in the EU is a dream for many Ukrainians, and on this path the European Union will push Ukraine to solve those perennial problems, which interfere with business in particular. But the transformation is inevitable, and we should not wait with them until after the war. What can be done now must be done now.